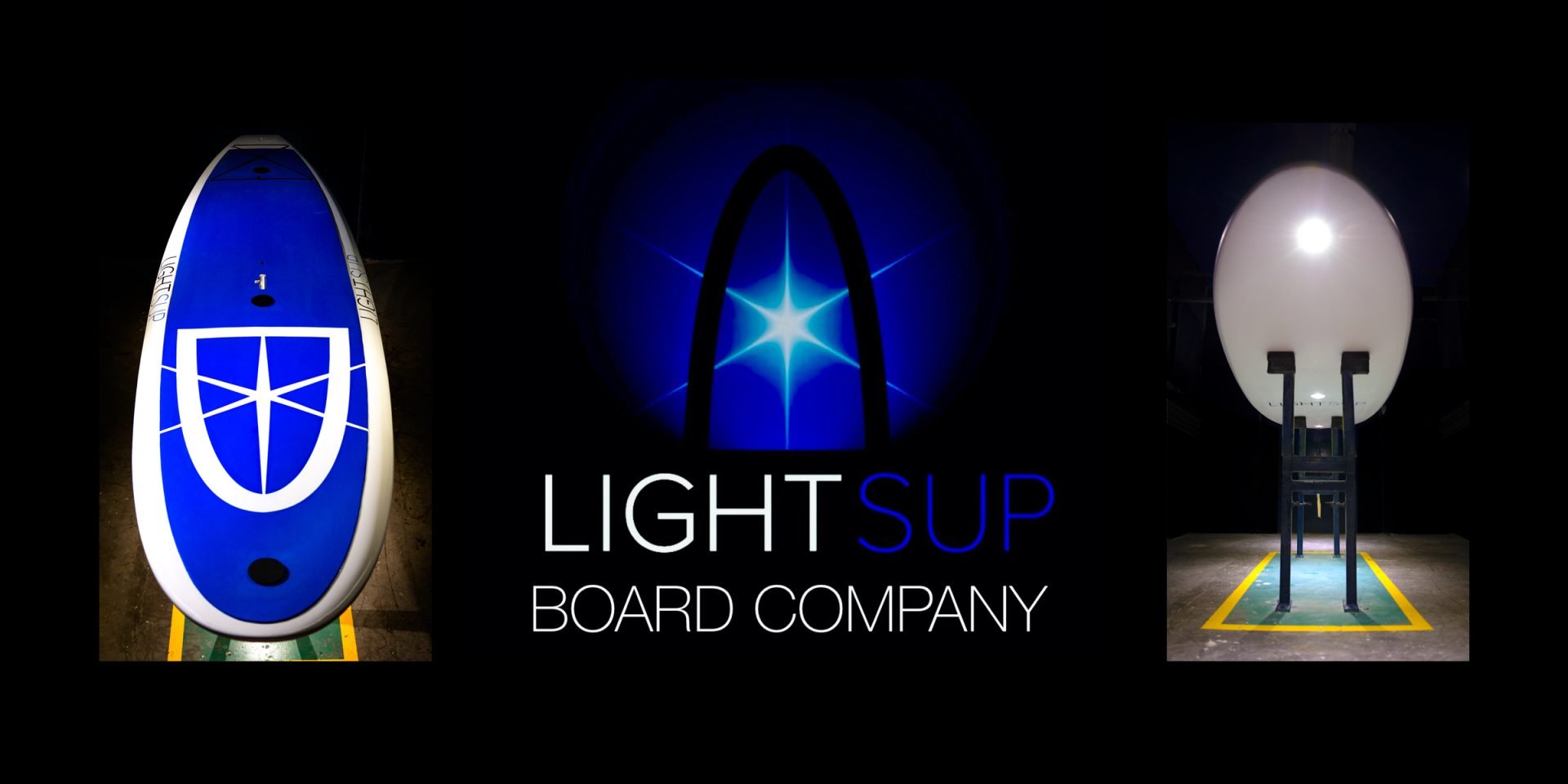 Sharing is Caring:
"The lights on the board, the built-in viewing panels an incredible experience"

HBoutte

"The boards were unlike anything we've every seen (or heard) of!"

MSullivan

"What a great and innovative technology!"

TWaitte

"The see-through boards with lights to be able to see the beauty of the reef and wildlife is incredible."

RVanTienen

"The design of their board is so innovative!"

MMikalar

"This is not your average SUP! The board design is awesome – very stable and so enjoyable with the large window and effective lighting!"

MikeJ

"LightSUP is a whole new level of exploring the reefs. The viewing window in the board is a genius design."

JDenner
GLOWLIGHT
The GlowLight model is the evolution of the GlowSUP experience that simplifies and extends illuminated paddling til dawn.
The three internal light ports powered by LumeCube waterproof LED lights, small cubes are compact, easy to install and charge and extends illumination duration through changeability.
Full deck pad for glowing comfort, a tail bungee for securing personal gear, a retractable handle for ergonomic transport, removable FCS Connect 8.0 fin for compact storage and ABS composite construction for durability. These are the elements that encompass the most epic Stand Up Paddle Board ever made. Next level GlowSUP adventure awaits.
Specs:
Length: 11'
Width: 33"
Thickness: 4.5"
Window Height: 44"
Window Width: 24" Tail, 16.5" Nose
Weight: 35 lbs
Rider: Up to 270lbs
Fin: FS Connect 8.0
Handle: LiftSUP
Leash Plug/Tail Bungee
3 Pack LumeCube 2.0